A former gateway to Walhalla
Toongabbie township came into existence in 1863 as a supply depot en route to the Walhalla Goldfields after discovery of gold in 1862 Ned Stringer.
Goods were transported from Port Albert to Toongabbie by bullock wagon and then transferred to packhorses and mules for the arduous journey over tortuous tracks to the Jericho, then later the Walhalla, Goldfields.
As tracks turned to roads, horse teams took over. The advent of the railways in the 1870s and 1880s allowed goods to be transported overland from Melbourne to the Toongabbie. 
Walhalla boomed, and as a result Toongabbie's carrying industry thrived. The town benefited accordingly and for a time, with the timber industry providing added income, and farming battling along, its future looked rosy. Then Walhalla demanded a railway and Moe won the ensuing dispute over the lines starting point. Toongabbie thrashed around searching for saviours in the form of oil, marble and gold.
Then the inevitable happened and the last carriers sold their horses, Toongabbie was thrown back on farming to sustain itself.
The road to Walhalla still partly exists, although rough and neglected, a tangible link to the past. It does not take much to imagine the wagons and coaches toiling along it, or to picture the web of post and rail fences stretching out on to the plain from the base of the ranges.
The Mechanics Institute and Free Library and St David's Anglican Church still stand, reminders of the towns resilience and origins.
A range of history articles can be found here.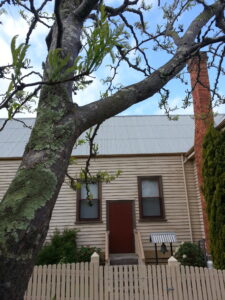 The Mechanics Institute has been lovingly restored and is available for hire. Explore the history and current use here.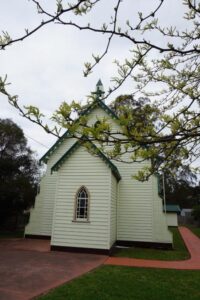 St David's Anglican Church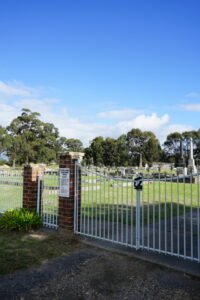 There are many information boards around Toongabbie showing the historical significance  of the town and location of former buildings
Please use the menu in the header to navigate the website to find what you need, or search the site. Alternatively feel free to contact us!