Gippsland plains rail trail
Enjoy the Gippsland Scenery
The Gippsland Plains Rail Trail extends 63km from Traralgon to Stratford in Central Gippsland, Victoria.  Toongabbie is one of the many towns that benefits from the well maintained trail. 
The Gippsland Plains Rail Trail website provides information on the trail including downloadable maps and brochures. The following has been taken from the website. 
"The trail passes through high quality dairy country, and offers panoramic views of the Great Dividing Range to the north, and sweeping views of the Great Gippsland Plains.
The Gippsland Plains Rail Trail is unique, as visitors can easily connect by V-line train from Melbourne or Bairnsdale to either end of the trail (Traralgon and/or Stratford). The trail is perfect for weekend short breaks with most townships along the route offering clean, comfortable and affordable accommodation; but all offering hot food, visitor services and amenities.
There's history, vibrant wineries, contemporary restaurants and cafes, exciting specialty shops, and much more to discover on your Gippsland Plains Rail Trail adventure. "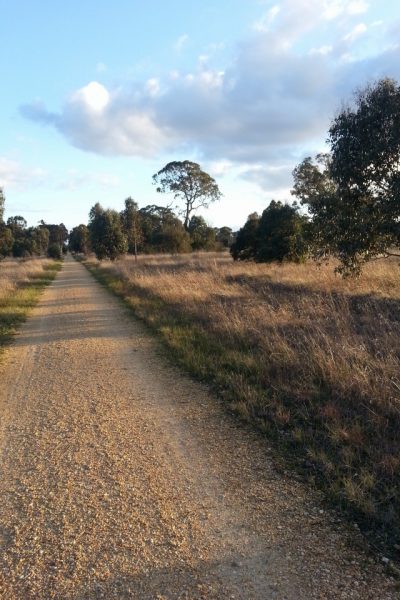 Please use the menu in the header to navigate the website to find what you need, or search the site. Alternatively feel free to contact us!