On Thursday 14th December, 2006, a deliberately lit fire that started at Coopers Creek moved very quickly towards Toongabbie. It spotted into the hills behind Fraser's Lane. When an extremely strong wind change arrived it took the fire along the hills, closer to the township. It spotted into the town, out into the grasslands and continued quickly along towards Cowwarr across the flats and then a wind change moved it to the Weir Road and up to Seaton. Very few people had seen a fire travel so quickly and with such intensity before.
On that fateful day we had many local fire fighting heroes, some with many years' experience in major fire outbreaks and they were able to lead and direct their strike teams with a wealth of knowledge to those volunteers who had experienced their first ever fire disaster. This was all done in the confines of an extremely under resourced fire shed.
As a result, local resident, Kevin Kennedy, CFA member and Managing Director of Apprenticeship Group Australia successfully sought Federal Funding to build the community of Toongabbie a new CFA community hub that will better prepare CFA to manage their responses should we ever have the misfortune of experiencing another fire disaster.
For this, the community of Toongabbie are extremely grateful to Kevin Kennedy and Apprenticeship Group Australia.
---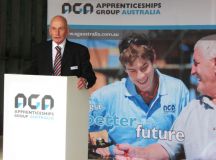 We will not forget what our community went through in the summer of 06/07 and as such the community also owes our local fire brigade our respect.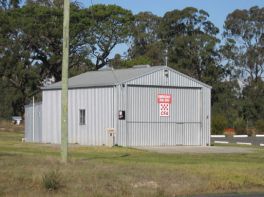 The below mosaics were crafted by the "Women in Community" group in recognition of the work done by CFA volunteers involved in the large fires in Gippsland region.